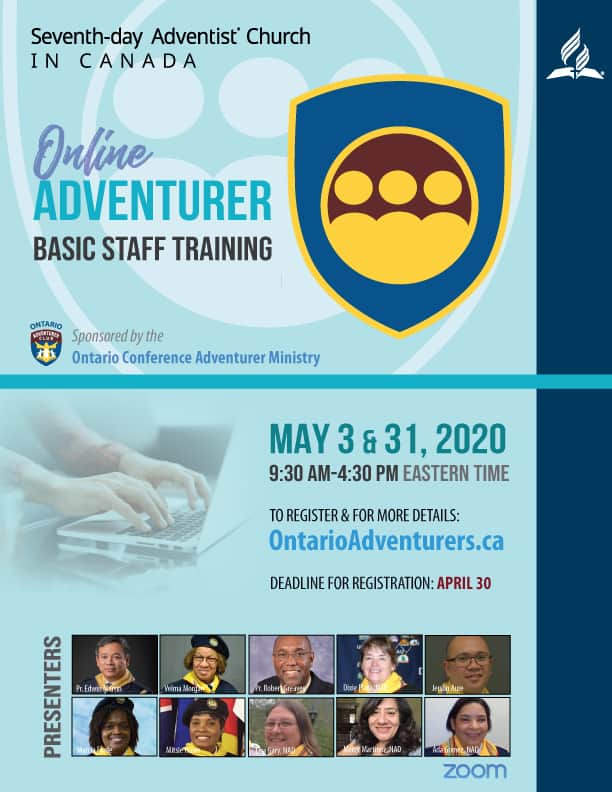 This training program is intended for newly elected Adventurer club leaders or staff members, prospective Master Guide Trainees (MGTs), Master Guides from other conferences or countries who are newcomers to Ontario, and other interested individuals.
Download:
ABST Requirement Checklist
ONLINE REGISTRATION (CLOSED)
After registering, you will receive a confirmation email containing information about joining the online training event via Zoom. Classes will be offered in English only. The French ABST  classes will be rescheduled.